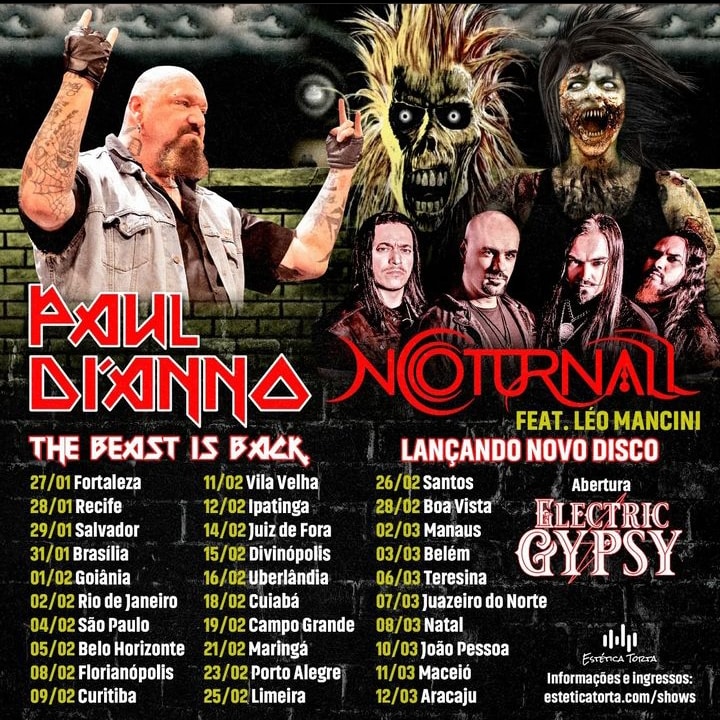 Paul Di'Anno's return tour to the stage has grown: more dates (there are already 30 confirmed shows in Brazil) with two special bands performing at ALL shows: @noturnall and @ electricgypsyband
Paul will present a special set, focused on the records he recorded for Iron Maiden. With a super structure for all cities, it will be a tour that will go down in history.
Noturnall will have the most special participation of our eternal guitarist Leo Mancini and also the promise of Brazilian Hard Rock, Electric Gypsy.
Ticket sales for Juiz de Fora, Uberlândia, Boa Vista and Juazeiro do Norte (new dates announced) will start soon. Information will be updated on the website www.esteticatorta.com/shows.