This is the first time that Ney Matogrosso shows his heavy metal side with the band Noturnall in a re-recording of a classic by his friend Cazuza
The re-recording of the single "O Tempo Não Para" (Cazuza) – a marriage between heavy metal band Noturnall and MPB icon, Ney Matogrosso – won an unprecedented video clip, which was released on Friday (29), on The Night with Danilo Gentili, broadcast by SBT, and on the band's YouTube channel. On the occasion, Ney Matogrosso and the band members gave an interview and told many details of the partnership.
"This partnership is astronomical. Music has never been so current. The true classics are the eternal ones. This one is immortal, a portrait of Brazil and has everything to do with Ney Matogrosso, a guy well-remembered for his unique partnerships, who likes to take risks and do different things", explains vocalist Thiago Bianchi.
The clip was recorded at the Museum of Tomorrow, in Rio de Janeiro, under the direction of Alex Batista, who has directed other great names in music. "The result is a stunning, visually rich clip and a flawless musical version of a timeless classic by the timeless Cazuza," says Bianchi.
Watch the video: https://youtu.be/rzmQvzY7QGM

This is Ney Matogrosso's first partnership with a heavy metal band. "It's one of the most important things we've done in our career. We wanted to dialogue not only with the MPB or national rock audience, but we would also like metalheads to feel represented", says Bianchi.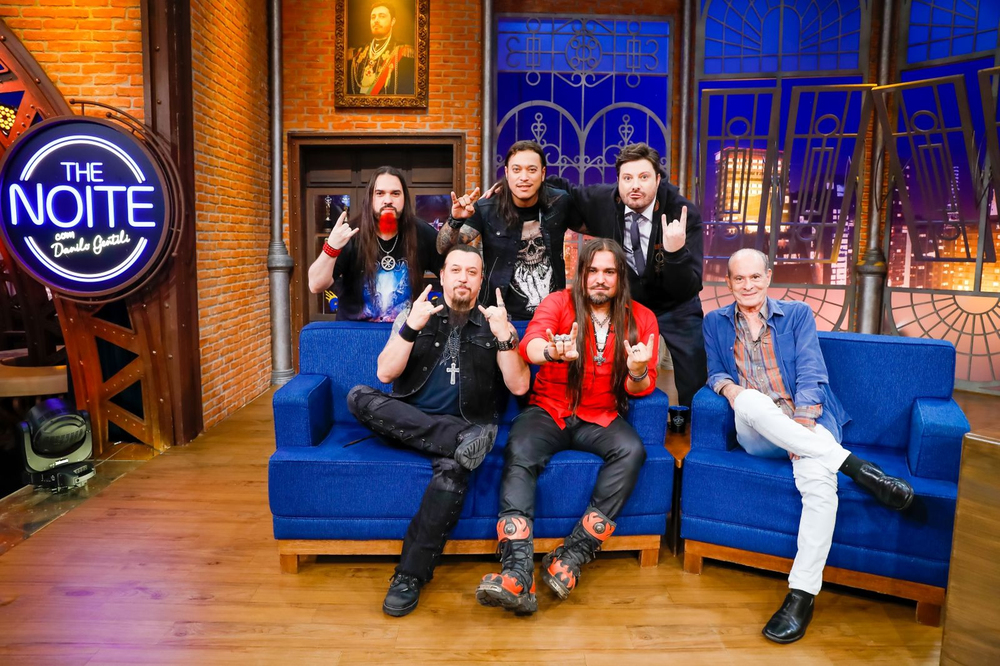 Despite being heavy, the music has not lost its apotheotic personality. The band will release a making of the clip, in which the members had the chance to interview Cazuza's mother, Lucinha Araújo, and Arnaldo Brandão, co-composer of the single. "I directed Cazuza's last show, the last one he did before he died. On the last day, Cazuza told me: 'I just made a song, but I don't think it will be for this show'. I told him to show me the song. That was it, Time Doesn't Stop. I said: what, Cazuza, are you crazy? We're going to finish with her", remembers Ney Matogrosso.
Ney Matogrosso's voices were captured at the Nas Nuvens studio in Rio de Janeiro by legendary producer Liminha. The re-recording of "O Tempo Não Para" will be part of Noturnall's fourth studio album, "Cosmic Redemption", which will be released in the second half of 2022.
Noturnall on social media:
https://www.noturnall.com.br/
https://twitter.com/noturnall
https://www.facebook.com/noturnallband
https://www.instagram.com/noturnall/
https://www.youtube.com/c/Noturnall